WE GO ONLINE AGAIN in your own home, garden or park!
In these times of change we dance and move. We don't get stuck. We find alternatives and tap into our creativity. We find our daily practice to check in with our current state of being at all levels. Coming back home again and again in our bodies and giving breath and movement to all that's moving in, around and through us.
Join me in online classes in once a month on Monday evening:
September 21
October 19
November 16
December 21
From 20.00 - 21.30 Login with music from 19.45
Register by sending and email info@rimke5ritmes.nl or WAPP 06 51877857
Zoom link for all 5Rhythms Online Waves with Rimke
Meeting ID: 514 504 000
Passcode: 476394
We will dance through Zoom and music comes through Zoom as well. You can find the links on my website or Facebook. You can also be added to a What's App group to receive the links on your phone.
We will mainly focus on the Dutch dance tribe because of music licensing. But we will also dance to the amazing Raven Recording music and other artists who gave their permission to use their music to share with you.
Send me a message if you would like to join from abroad info@rimke5ritmes.nl
Classes are donation based, pay what you can afford and what it's worth it to you.
It can be € 5, 10, 15 or more.
You can also pay with your 'strippenkaart'.
Dutch bank account NL 50 INGB 000 789 65 69
Pay Pal
Tikkie (geldig t/m 31 oktober)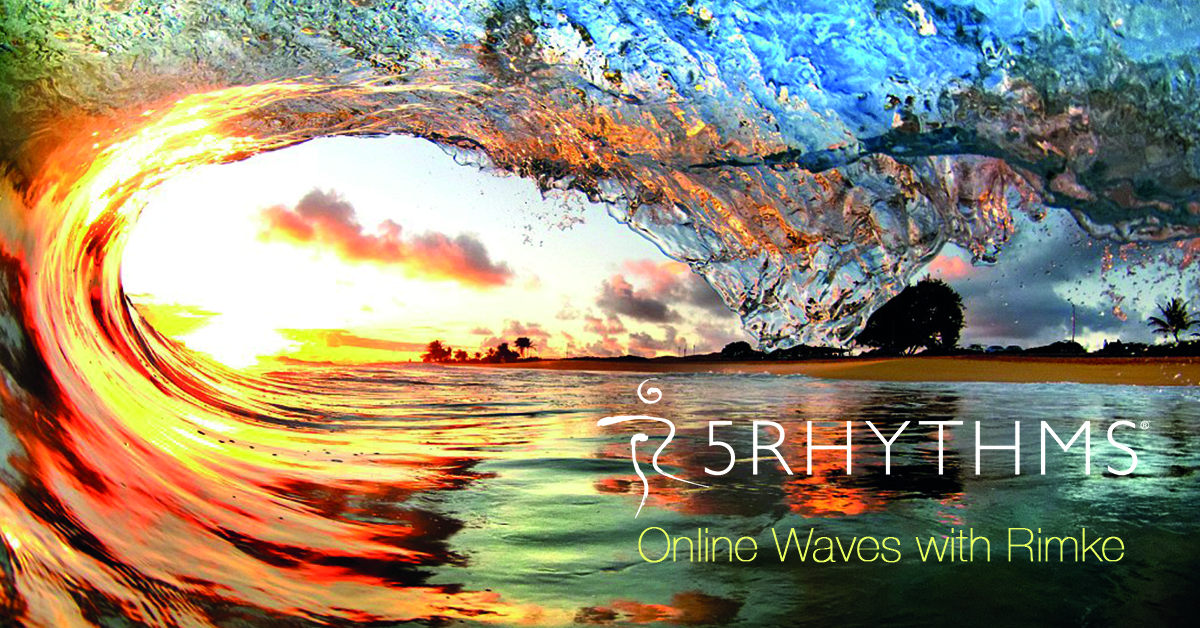 Welcome to dance and connect from your own home or garden.
Before you enter the Zoom Room:
Set up a sacred dancing space.
Wear comfortabel clothes and have some water nearby.
Set up your sound system.
Inform your neighbours 😉
Come as you are!